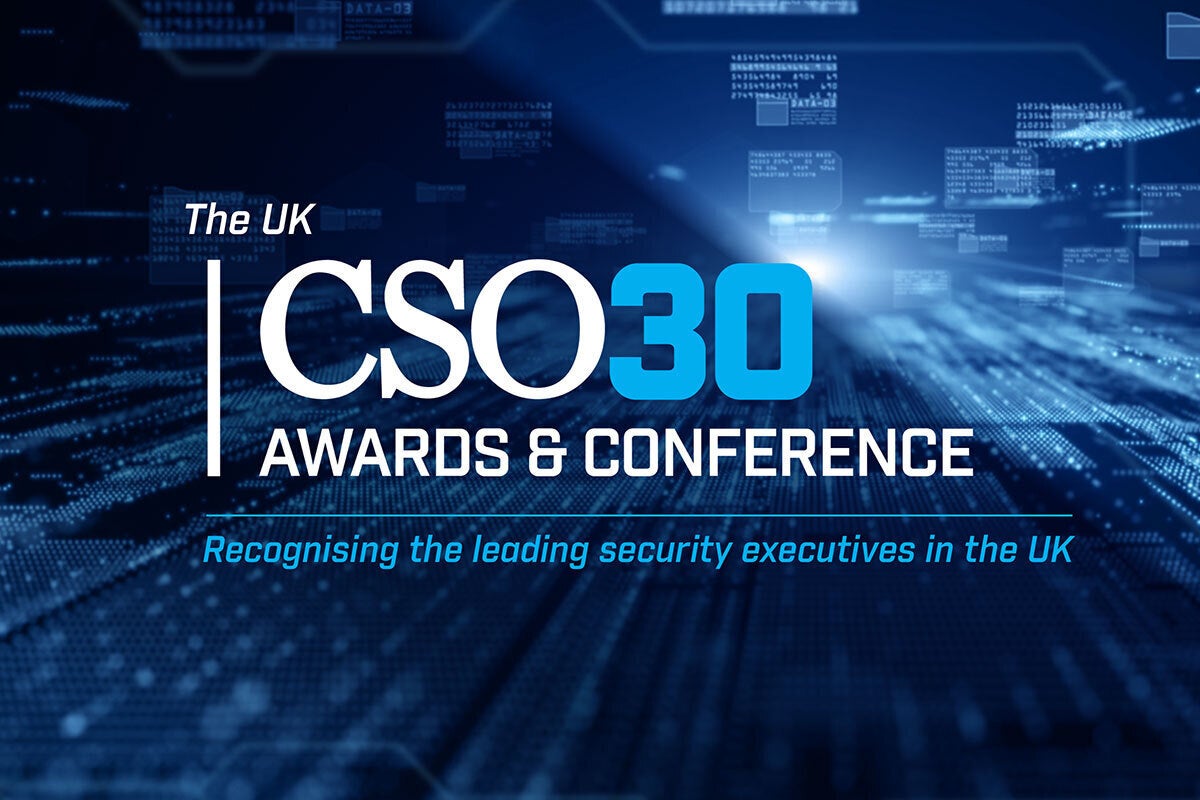 On Thursday, November 4, CSO will host the UK CSO 30 Conference 2021, a virtual event bringing together leading UK CISOs and security thought leaders to recognise and discuss the most important topics and themes driving the UK's cybersecurity sector. The conference celebrates the achievements of this year's CSO 30 awards winners as it highlights some of the best submissions for 2021, including initiatives focused on hiring and leading diverse security teams, addressing issues of stress and burnout, encouraging better interconnection across businesses, and methods for securing the remote and hybrid workforce.
The CSO 30 Conference 2021 is open to registration and will feature several panel and fireside discussions with senior security professionals from across the industry, providing insight into how CISOs can become successful security advocates in their business and create a new focus on security awareness and mitigating risk. The event will also provide a unique networking opportunity for attendees at a time when collaboration has never been more important for the information security sector.
Content highlights include:
Meet the UK CSO 30 2021 Top 4: Following the announcement of the CSO 30 2021 winners and interview with the security leader recognised in first position on Wednesday, November 3, the UK CSO 30 Conference will open with an exclusive panel discussion featuring those that placed second, third, and fourth as they reflect on their successes and the key trends in the cybersecurity sector.
Cybersecurity skills development and talent retention: From vendor agnostic, standards, and skills-based training to a commitment to inspiring the next generation to join the industry, this session will explore how leading CISOs/CSOs are enabling cybersecurity skills development and retaining talent in their organisations.
The future of cybersecurity in the era of hybrid work: Michael Hill, editor at CSO UK, speaks with Sridhar Iyengar, managing director at ManageEngine Europe, on what challenges organisations are still facing in security for a distributed workforce, what approaches security teams should be adopting, and pitfalls to avoid as well as predicting what future strategies will need to be implemented.
Stress, burnout and mental health in cybersecurity: Hear novel approaches to recognising and addressing the challenges surrounding stress, burnout, and mental health in cybersecurity. Gain valuable insight into how security leaders can implement best practices in tackling these issues.
Supporting and securing the hybrid workforce: This panel will delve into methods for engaging with the wider organisation and other business components to encourage better security functionality to help support the work from anywhere era.
Engaging conversations on important cybersecurity topics
Security consultant and penetration tester Gemma Moore is a CSO 30 judge and will be moderating the skills development and talent retention panel at the conference. She tells CSO she is looking forward to an insightful discussion providing insight into what needs to be done to help attract and retain more talented people in the cybersecurity sector. "Finding and attracting the right talent (and, more importantly, retaining it) is a real challenge in cybersecurity," she says. "I'm really keen to learn more about what works and what doesn't, and how companies are creating career pathways that keep people engaged and developing their skills. We constantly hear about a skills shortage in cybersecurity, but I think we all struggle to find ways of developing and retaining talented people. It's so important that we nurture the talent we have so that we don't lose those skills to other markets."
Registration for the UK CSO 30 2021 Conference is open now.