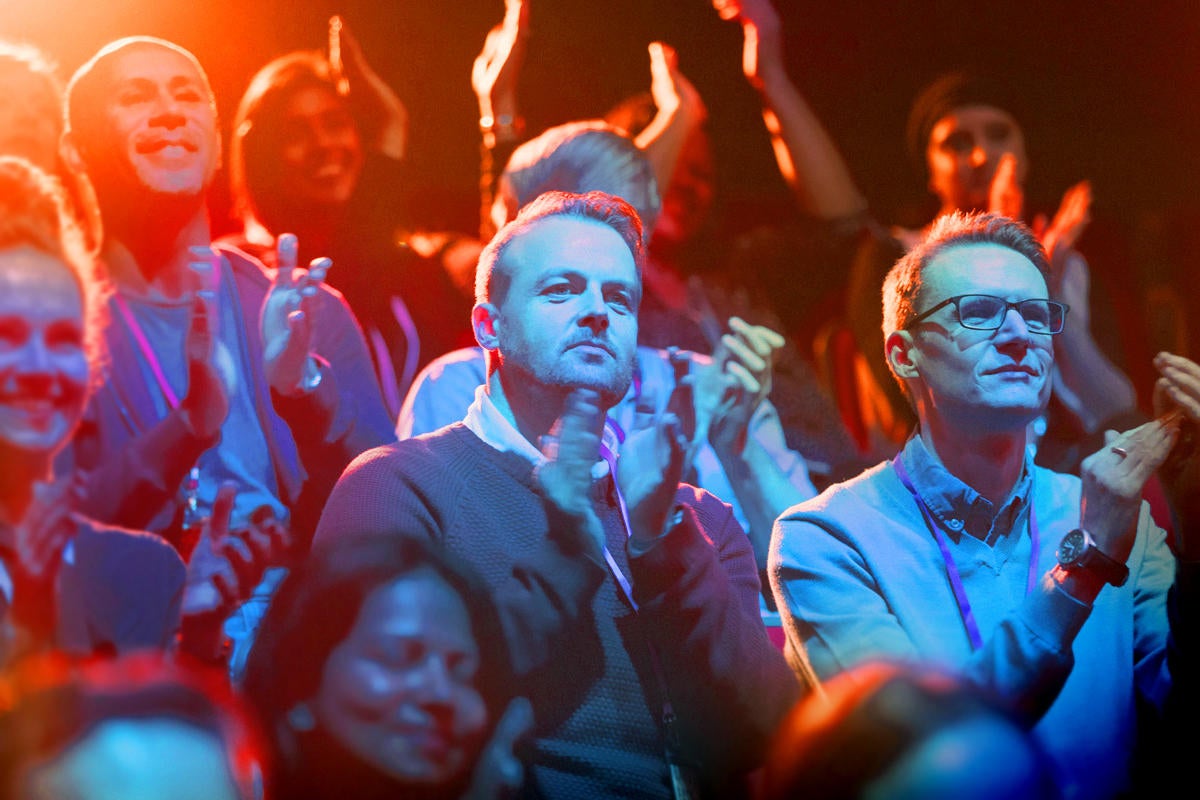 There is nothing like attending a face-to-face event for career networking and knowledge gathering, and we don't have to tell you how helpful it can be to get a hands-on demo of a new tool or to have your questions answered by experts.
Fortunately, plenty of great conferences are coming up in the months ahead.
If keeping abreast of security trends and evolving threats is critical to your job — and we know it is — then attending some top-notch security conferences is on your must-do list for 2021 and 2022.
From major events to those that are more narrowly focused, this list from the editors of CSO, will help you find the security conferences that matter the most to you.
We'll keep it updated with registration deadlines and new conferences so check back often. While we don't expect this calendar to be comprehensive, we do aim to have it be highly relevant. If there's something we've missed, let us know. You can email your additions, corrections and updates to Michael Nadeau ([email protected]).
November 2021
BSides Chicago, Chicago, Illinois: November 6
BSidesDFW, TBD: November 6
Cybersecurity Summit: New York, Virtual: November 9 – 10
Virtual Eastern/Newark Cybersecurity Conference, Virtual: November 10
BSidesDE, Virtual: November 12 – 13
BSidesLDN, London, UK: November 13
IDC CISO Summit European, Virtual: November 15 – 16
Ignite 2021, Virtual: November 15 – 17
CyberSecure, Virtual: November 16 – 17
Virtual Cybersecurity Summit India & SAARC: Zero Trust, Virtual: November 16 – 17
*CSO50 Conference + Awards, Virtual: November 16 – 18
Gartner Security & Risk Management Summit Americas, Virtual: November 16 – 18
Central/St. Louis Cybersecurity Conference, Virtual and St. Louis, Missouri: November 17
SecureWorld Rockies Virtual Conference, Virtual: November 17
BSides Lisbon, Lisbon, Portugal: November 18 – 19
Virtual Cybersecurity & Fraud Summit: France, Virtual: November 23 – 24
BSides Ahmedabad, Ahmedabad, India: November 26
* This event is presented by IDG Communications, the parent company of CSO.
December 2021
Virtual Western/Denver Cybersecurity Conference, Virtual: December 1
San Diego CyberSecurity Conference, Virtual and San Diego, California: December 2
SecureWorld West Coast Virtual Conference, Virtual: December 2
Des Moines Cybersecurity Conference, Virtual and Des Moines, Iowa: December 9
FutureCon South Florida, FL CyberSecurity Conference, Virtual: December 9
Atlanta Cybersecurity Conference, Virtual and Atlanta, Georgia: December 15
March 2022
Cloud & Cyber Security Expo, London, UK: March 2 – 3
April 2022
BSides Libson, Lisbon, Portugal: April 7 – 8
BSides Naples, Naples, Florida: April 23
BSidesCharm, Baltimore/Towson, Maryland: April 30 – May 1
June 2022
BSides Buffalo, Buffalo, New York: June 4
August 2022
BSidesLV, Las Vegas, Nevada: August 9 – 10