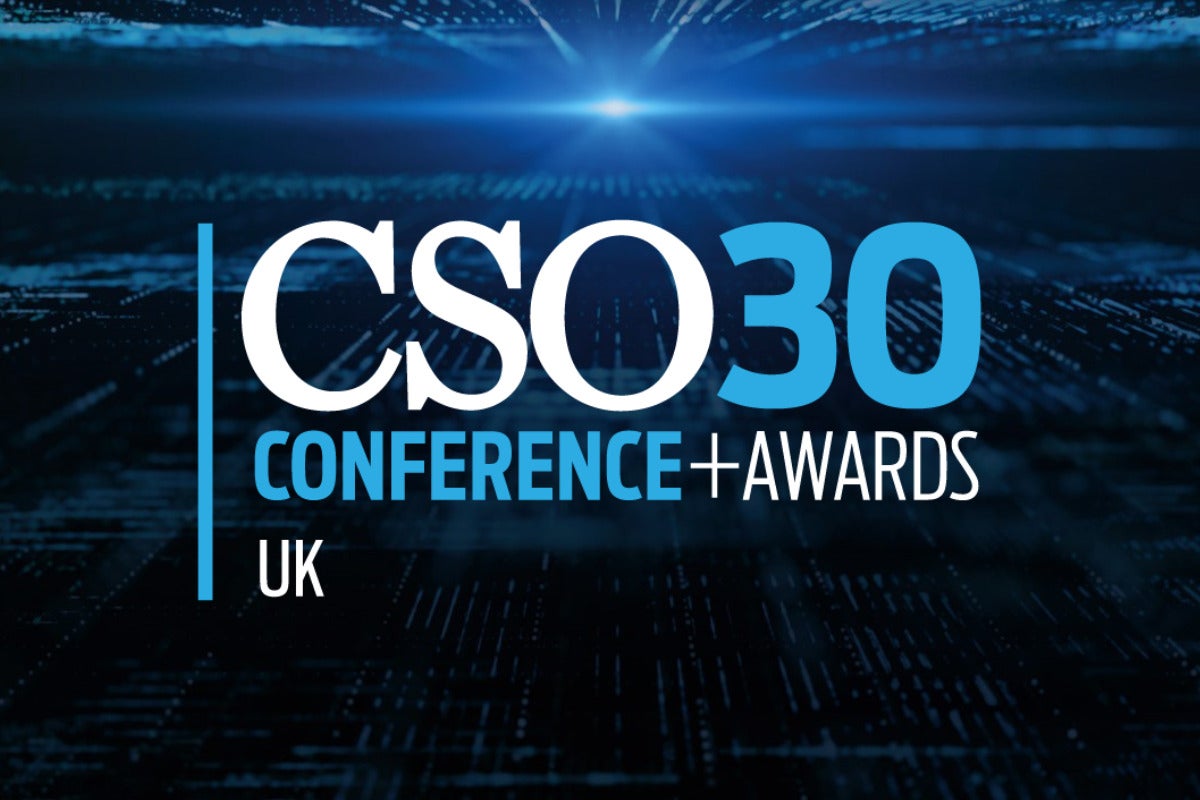 The winners of the CSO 30 UK Awards 2022 have been announced and confirmed to speak at the upcoming CSO 30 Awards & Conference. The Awards recognises 30 UK IT executives who have demonstrated outstanding leadership and business value in cybersecurity. This year's winners have exhibited excellence in recognising and addressing key cybersecurity challenges within organisations and the wider sector. These include stress, burnout and mental health in cybersecurity; hiring and team building with emphasis on improving diversity, inclusion, skills development and talent retention; cybersecurity awareness training and engagement; DevSecOps and the cyber implications of the Russia-Ukraine war.
Congratulations to the UK CSO 30 2022 winners!
1st place: Christian Toon, CISO, Pinsent Masons
2nd place: Yousif Ashaa, CISO, Panoptic Consultancy Group
3rd place: Dawn-Marie Hutchinson, Group CISO, British American Tobacco
4th place: Des Massicott, CISO, RX Global
5th place: Jitender Arora, North and South Europe CISO, Deloitte
6th place: Rich Fowler, CISO, The Royal Mint
7th place: Robin Smith, CISO, Aston Martin
8th place: Toni-Ann Grant, Principal Security Architect, BT
9th place: Venkatesh Ravindran, VP, Security & Resilience, Colt Technology Services
10th place: David Osen, CIO, Optimity Group Limited
(Security leaders placed in 11th – 30th place, listed alphabetically by forename)
Andrew Barber, CTO, PCF Bank
Andrew Rose, CISO, Proofpoint
Brian Honan, Founder , BH Consulting
Ed Tucker, Senior Director Cyber Security, The Workshop
Holly Foxcroft, Head of Neurodiversity in Cyber Research & Consulting, Stott and May Consulting
Joe Whelan, Head of IT Security, Capital On Tap
Kevin Curran, Professor of Cyber Security, University of Ulster
Matthew Smith, Director, Cyber & Information Security, St. James's Place
Nicola Whiting, Co-Owner, Titania Group
Ram Ganeshanathan, VP of Enterprise Security, ARM
Regina Bluman, Cyber Security Strategy & Risk Advisory Manager, Deloitte
Richard Jones, Global CISO, Orange Cyberdefense
Runli Guo, CISO, Gett
Shaun van Niekerk, CISO, Zero Trust Solutions
Shelton Newsham, Divisional Information Security Officer, UK Health Security Agency
Stephen Gailey, Senior Director of Solution Architecture, Securonix
Theo Botha, CISO, Dr Martens
Thirlok Shankar Shanmugam, IT Director, Lateral Payment Solutions Ltd
Tim Stead, CISO, Hovis
Zaki Khan, Senior Information Security Architect, Freshfields Bruckhaus Deringer
The winners will be recognised during the CSO 30 2022 Awards & Conference, held virtually on December 6, where many will share their views on a range of topics and themes driving the current cybersecurity sector. Sessions will include an interview with CSO #1 Christian Toon, a panel with Darn-Marie Hutchinson, Des Massicott and Yousif Ashaa and fireside with Rich Fowler on DevSecOps. Event registration is now open and you can register your place here.